Make QuickMeets & QuickTasks better with
Link2sync
A reliable syncing solution for Quick Apps

Linking your Quick Apps through Linktivity
For customers with QuickTasks and QuickMeets, working with these apps across several machines is often a struggle. Sometimes you start a task list or a meeting agenda on one computer but need to finish it later on another. Link2sync solves that problem.
Link2sync helps you synchronize your QuickTask and QuickMeets data across the Internet to keep all installations current and you at your most productive.
And with QuickTasks, you also have the advantage of incorporating mobile devices. QuickTasks offers dedicated mobile apps at no extra charge for Android and IOS to ensure you can task at the speed of thought - wherever you go. And Link2sync also displays all your tasks within the Linktivity portal as an additional reference.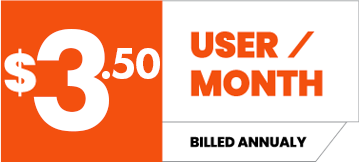 System Requirements & Subscription Terms
A current Act! subscription (Act! v18 or higher)

Act! security role of "Standard" or higher, with WebAPI permissions assigned

Act! Premium Cloud or Act! Premium with a WebAPI URL, or locally install Act! Connect Link

Act! WebAPI v1.0.409.0 or K-API

All prices listed are in USD, and billed per user/per database

Link2sync setup process is a snap
Create your Linktivity trial account HERE, and then enter your API & database settings. If you already have another Linktivity account, there is nothing to do but purchase a subscription of Link2sync. There is nothing to configure.
Once that is complete, go to the preferences of either QuickMeets or QuickTasks and enter your Linktivity account credentials in the Linktivity tab, and click test.
Once that is done, you're ready to sync data across the Internet between apps.
QuickMeets also has free apps for Android and IOS to enable you to task on the fly, from anywhere.
That's all there is to it. We've designed this service to be super easy to manage. And with Link2sync you also see a list of all your QuickTasks in the Linktivity portal.
Check out the images of Link2sync in our gallery below. Link2sync will be available starting March 10th, 2023.