Online Quote Management with
Link2quotes
New Web API trigger quoting solution for Act! users

Link2quotes is the complete online quoting solution for Act! that you already know how to use. The Link2quotes online quoting console allows you to quickly & easily create a professional-looking quote, add customers on the fly, offer many different product & service options; dress it up with pictures & videos, and then click to send from any device or computer.
It's that easy. What's more, Link2quotes creates the opportunity for you in Act!, schedules a follow-up activity to close that sale, sends a quote reminder to the prospect, and then closes the Opportunity when the deal is done. Oh, and can also process the customers payment immediately.
Unlike other 3rd party add-ons, Link2quotes is the only one to write directly to the database using the Act! WebAPI, meaning it can be used with self-hosted databases (with Act! Connect Link) or hosted databases through Act! Premium Cloud or a 3rd party hosting provider, and even the new Act! CRM SaaS. You can even use the Keystroke API (K-API) with the non-subscription Act! products like Act! Pro or off-plan versions of Premium.
And the best part is you can use Link2quotes from anywhere - a PC, Tablet, or even a Mac because everything is online, with no need to have Act! locally installed.
The quote templates are completely customizable and responsive, and can be sent to the prospect right from the console.
If you're using the Act! Windows client, we provide you a free plugin that creates a Link2quotes button in the Opportunity details section, that you can click to either create a new quote or edit an existing one.
When your customer receives the quote, they can view it online, print it, or download as a PDF. Most importantly, though, these quotes can be accepted online. And an accepted quote automatically alerts you by email, and closes the Opportunity, as won.
Whether the quote gets accepted right away or not, every customer engagement with the quote is written back to the Opportunity History, so you have a detailed audit trail of each prospect's level of interest, allowing you to plan your follow-ups accordingly.
Buy more to save more!
Now you can get a higher discount when purchasing more subscriptions for all users you manage. Plus, they don't expire until they are activated and assigned to a user.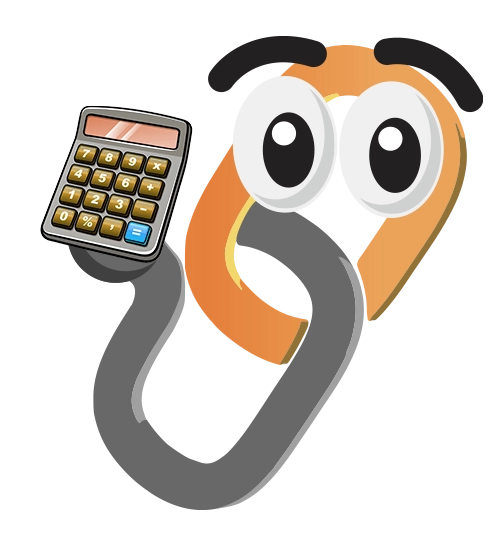 System Requirements & Subscription Terms
A current Act! subscription (Act! v18 or higher)
Act! security role of "Standard" or higher, with WebAPI permissions assigned
Act! Premium Cloud or Act! Premium with a WebAPI URL, or locally install Act! Connect Link
Act! WebAPI v1.0.409.0 or K-API
All prices listed are in USD, and billed per user/per database

Easily customized Quote layout
Every aspect of your quote template is customizable to suit your needs, as well as building an entire template library for your quotes.
Generate a URL to view your quote online
Link2quotes doesn't just render your quote as a PDF, it creates a unique link your customers can click on to view from anywhere. And these quotes can be viewed, printed, or downloaded as a PDF by your customers for easy management.
Quickly create quotes in one of three ways
Your salespeople will love you for the ease with which they can create quotes. Link2quotes can create a quote from scratch, from a template, or from an existing Opp. You can even add the contact on the fly. When done, just save & send. What could be easier?
Automate follow-ups & reminder emails
Once the quote is sent, you can configure up to four separate follow-ups for yourself in Act!. If that were not enough, you can also set a reminder email with the quote link to be sent to the prospect before the quote expires, so they get one final nudge to accept.
Instant Notification of Acceptance
Get an instant email alert whenever a quote is accepted, advising you of all the details so you can respond immediately. For extra verification, the customer's IP address is stamped on the accepted quote. The customer also get's emailed the accepted quote.
Link2quotes also closes the Opportunity as Won, and updates the Actual close date for you.
Prepare quotes from anywhere on anything
Not near a computer? Don't worry, you can login to Linktivity with any smart device, select an Opp from your pipeline, and send out a quote in less than a minute.
Get full reporting on your sales progress
Link2quotes displays your progress toward your quote, detailed KPI's on your pipeline, as well as a reports page showing graphs & stats on deals won, open quotes, expired quotes, quotes by status, deals lost, and daily deals, and it breaks the results down by sales person.
Easily recall your online quote
If you ever need to recall a quote, simply disable the status of the quote and the link ceases to be available. And expired quotes cannot be accepted online either.
Additional quote options
Add extra details to your quote from the Link2quotes console that are not included in your Opportunity. For instance, you can add currency, sales tax, shipping fees, deposit details, and more. You can even select line by line which items are subject to sales tax.
Contextual Help in each part of Link2quotes
No matter which section of Link2quotes you're in, we offer detailed contextual help buttons that fully explain the program options of whichever section you're in.
Works with Local & Web databases
Link2quotes works with Cloud databases using the WebAPI, and local databases using Act! Connect Link. As long as you have an Act! subscription, you can manage your pipeline and quotes with less effort and more success using Link2quotes.
Know when your prospects view quotes
Take the guesswork out of managing your quotes, by getting detailed accounts of when all your prospects view their quotes. With each quote view, Link2quotes writes back to your Opportunity History, allowing you to plan your follow-ups accordingly.
Manage all your quotes in one place
The Link2quotes Dashboard displays all your quotes in one place, allowing you to easily preview each of them, as well, as download, send, copy the quote link, and edit them on the fly.
Process payment after a quote is accepted
Customers are never more eager to pay for your products or services than right after they accept your quote, so be ready with Link2quotes. Enter your PayPal account and Link2quotes will guide them through a seamless payment process with any credit card or PayPal funds.
No PayPal account required for your customers to pay.
| | | | | |
| --- | --- | --- | --- | --- |
| Create & send Quotes with full Act! integration | | | | |
| Quote click-thru feedback that tells you when people view your quotes | | | | |
| Automated updating of Opportunities with edits and acceptances | | | | |
| Automated quote number sequencing with customizable prefixes and suffixes | | | | |
| Update, Delete, and Send multiple quotes at once | | | | |
| Advanced Quote security with verification code | | | | |
| Automated Quote Follow-ups after creation, sending, and closing | | | | |
| Instant notification of quote acceptance | | | | |
| Easily send and recall your quote | | | | |
| Detailed quote KPI's and Monthly Quota Progress Bar | | | | |
| Multi-currency Support | | | | |
| Activity Dashboard | | [Single] | | [Shared] |
| Advanced Product Database | | | | |
| Multi-language Support | | | | |
| Advanced Reports Page | | | | |
| BCC Notification of Accepted Quotes | | | | |
| Shared Image & Document Database | | | | |
| Shared Layouts, Quote & Email Templates | | | | |
| Selectable email templates when sending quotes | | | | |
| Payment processing of accepted quotes | | | | |
| PRICE | | $180/yr/user | | $240/yr/user |
= Included
= Not Included
Screenshots of Link2quotes (click on thumbnails below)
Learn more at:
Link2quotes turns your pipeline into profit with ease.
The only WebAPI powered Online Quoting Solution for Act! users.