Enhanced Lead Generation with
Link2forms
New Web API triggered online Forms & Surveys


Link2forms provides Act! users with an easy-to-use online "Forms", "Survey", or "lead capture" tool as part of the Linktivity product Suite.
Unlike other 3rd party add-ons, Link2forms is the only one to write directly to the database using the Act! WebAPI, meaning it can be used with self-hosted databases (with Act! Connect Link) or hosted databases through Act! Premium Cloud or a 3rd party hosting provider, and even the new Act! CRM SaaS. You can even use the Keystroke API (K-API) with non-subscription Act! products like Act! Pro or offplan versions of Premium.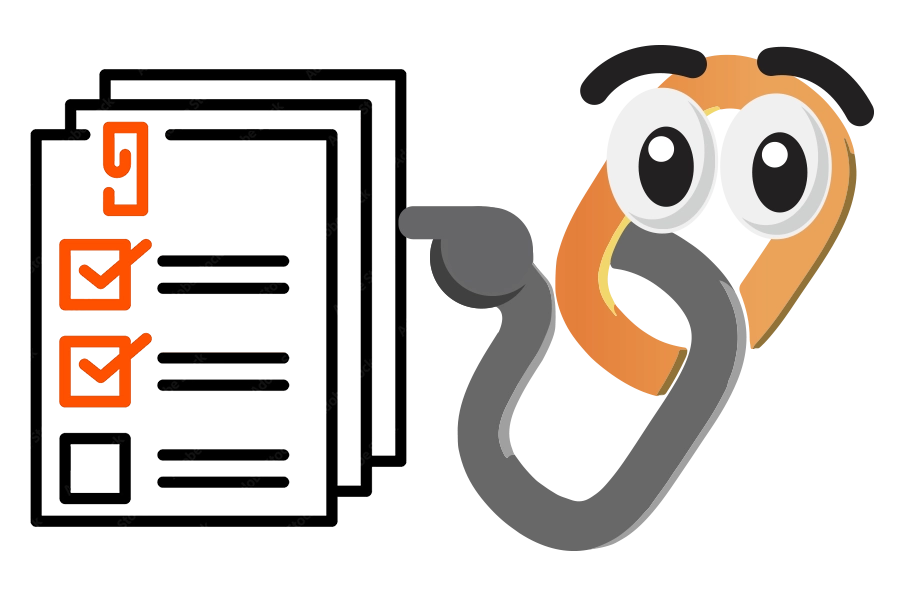 The best part is Link2forms is completely integrated with Act!. All survey and form responses are written to the history of each responding contact, and then presented with incisive online reporting that gives you the visibility needed to interpret and respond to customer feedback.
And nothing get's missed with Link2forms as you're alerted immediately after each submission, with a breakdown of their individual form responses. Link2forms is a powerful lead-generation tool that allows you to create easy mobile-friendly forms to harvest many types of data from customers, such as Newsletter Sign-up, Service or Quote Requests, Online Surveys, Membership Feedback, polling, elections, you name it.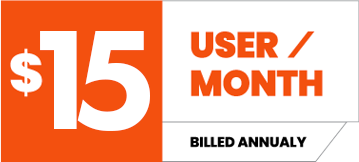 System Requirements & Subscription Terms
A current Act! subscription (Act! v18 or higher)
Act! security role of "Standard" or higher, with WebAPI permissions assigned
Act! Premium Cloud or Act! Premium with a WebAPI URL, or locally install Act! Connect Link
Act! WebAPI v1.0.409.0 or K-API
All prices listed are in USD, and billed per user/per database
Sample Quote Request Form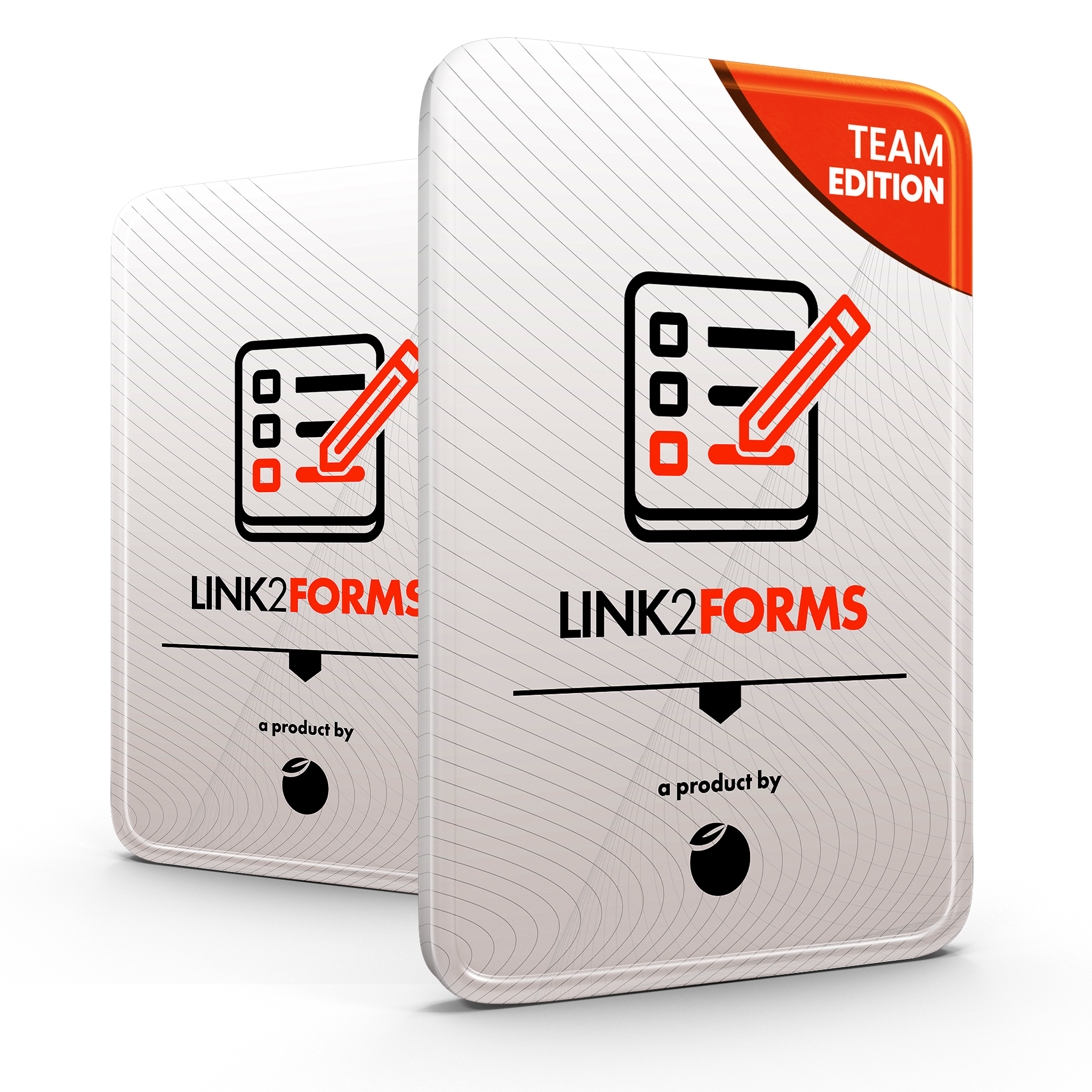 Fast facts every Act! user should know:
Generate a URL to publish your form
Publish an online form/survey link and distribute that to the audience you wish to complete your form or survey. This link is generated by Link2forms, and can easily be included in your website, social media, or even email signature.
You can even create a friendly URL name to make the form's address easier to remember if you wanted to publish it as a free-standing page.
Secure your form from bots with Captcha
Nothing worse then building & publishing a form only to have it overrun with bots that create fake contacts in your database with bogus responses. All our Forms/Surveys include a captcha at the bottom to safeguard your forms from such attacks.
Process easy online form submissions
Provide them the form or survey to complete online and have those responses automatically & securely added to the History of the contact, and then added the responders to a group in your Act! database that Link2forms created for that form. You can even prevent multiple submissions from the same person.
Update or add Act! Contacts
If the contact that completes a form/survey is in your database they are automatically added to the new Form group, and if they're not, they get created in Act! as a new contact and then added to the group. In cases of existing contacts, no field data gets overwritten
Include uploading attachments with forms
Add an upload field to your form to support people uploading attachments like resumes, images, etc. The attachment is included with the same contact History as the text responses.
Choose which contact fields are included
Easily map any number of primary contact fields from your database and select which one will be used for duplicate checking (typically email field). Forms soliciting feedback from existing contacts can use minimal fields, but ones where you're harvesting feedback from new contacts can include a more complete list of fields.
Instant Notification of form submissions
Get an instant email alert whenever a form or survey is completed, advising you of who provided the submission and what their responses were. The same information is written to the Contact History (including attachments) for more reliable record keeping.
Create drip email campaigns after form is completed
Configure up to five nurture emails as a drip campaign after a contact completes a form. Imagine being able to send follow-up emails relating to the product or service they expressed interest in, and then schedule a follow-up after the drip campaign is complete.
Automate Follow-up Activities in Act!
Don't leave follow-ups to chance. Link2forms allows you to create a follow-up activity in Act! to ensure you never miss a lead generation opportunity.
Reporting
Feedback is of little value if it's difficult to parse or understand. Link2forms provides online reporting to help you analyze all your forms or survey results in a variety of chart formats or KPI's.
Save time by cloning forms
Many forms contain the same fields and structure, but are used for different purposes. If you want to create one product form for your website, you can easily duplicate that form for other products on your site, with each forms responses going into their respective Groups in Act!.
Works with Local & Web databases
Link2forms works with Cloud databases using the WebAPI, and local databases using Act! Connect Link. As long as you have an Act! subscription, you can publish forms & surveys more successfully with less effort using Link2forms.
You can even use the Keystroke API (K-API) to support Linktivity features for Act! Pro and off-plan Premium users.
Personalized surveys
Choose from six different question types (single-line text, memo, single-select, and multi-select drop-down menus, checkbox, number, rating, rating with the slider, and file upload) for your form or survey, and easily manage their order of sorting. You can even use drop-down lists that support free-form content to capture those "Other" responses.
Link2forms allows you to include a simple introduction at the beginning of your questions, and divide your form into sections with Section Headers.
Customize your form to fit your website
Choose from three different design styles, using single or multiple columns, and control every design aspect of your form so it fits seamlessly into your website placement. You can even use our "Embed Code" feature to grab the custom code for iframes so the form auto-fits in both width and height to your page - even if you inserted it into a narrow column for a Call To Action form.
Easily select background color, the number of columns to use, and how your questions will span across those columns. You can even incorporate a unique form-specific image to post at the top of the form/survey page.
Click to load a contact from Act! into a form
If you have a contact in Act! that you'd like to load into an existing form, you can do that with Link2forms. With our new drip-campaign feature, users may want to add existing contacts to a form to enroll them in a Link2forms nurture campaign, and we've created a plugin to make that easy.
Features

Standard

Edition

Team

Edition

Create Online forms & surveys that feed results back into Act!

Effortlessly craft online forms and surveys tailored to your needs. Easily collect and integrate the results directly into your Act! database for streamlined data management and analysis.

Create follow-up activities in Act! based on form or survey submissions

Automate your follow-up process by generating tailored activities in Act! triggered by form or survey submissions. This ensures that you never miss a beat in engaging with your contacts and prospects.

Detailed survey reporting of results

Link2forms offers a user-friendly dashboard with comprehensive survey reporting, providing you with easy access to detailed results at any time. Stay informed and make data-driven decisions with the insights readily available within the platform.

Ability to create a form link or embedded HTML for publishing

With Link2forms, you can effortlessly generate form links or embedded HTML codes directly from its dashboard, making it a breeze to publish your customized forms wherever you need them. This flexibility ensures you can seamlessly integrate forms into your online presence or share them with your audience.

Works with Web API and KAPI

Link2forms is an integral component of the Linktivity online platform, offering compatibility with Web API and KAPI to provide a robust and versatile solution for your form needs. Its seamless integration with these technologies ensures a smooth and efficient user experience.

Support a variety of default layout styles

Link2forms empowers you to make your forms visually appealing by offering a variety of pre-designed templates to choose from. Alternatively, you can unleash your creativity and craft custom designs that perfectly match your brand and style.

Supports Captcha

Link2forms gives you the flexibility to select the most suitable type of Captcha for your forms, enhancing security and preventing spam submissions. You can easily customize your Captcha preferences to ensure a seamless and secure user experience.

Adds contacts to Act! group

Automatically adds contacts to Act! group upon submission

Easily clone existing forms

Duplicate your existing forms

Works with Local & Web databases

Works with Local & Web databases

Recognizes existing contacts

Recognizes existing contacts & creates new ones when form completed

Record management

Assign a different owner than the record manager

Creating Opps from forms

With Link2forms, you can streamline your sales process by creating Act! Opportunities directly from your forms. This feature simplifies lead management and helps you seize opportunities quickly and efficiently.

Drips & follow-ups

Create drips & follow-ups from your link2forms submissions

Include uploading attachments with forms

Include uploading attachments with forms

Link2shrink integration

Select your custom URL for a memorable online presence.

Shared image library across other Team products

Upload images from your computer and insert them into your event sign-up page. Share this image library across all Linktivity Team products in your workspace

PRICE

$180/yr

$240/yr
The Link2forms workflow process
Go to http://app.linktivity.net, click on the Forms tab and create a Form
Give your form a name, and map as many of the contact primary fields as you wish, and then create additional unmapped fields related to your form
Select an Activity type to create the apprioriate History in Act! (we recommend creating an activity in Act! called "Forms" with the outcomes "Form Completed" and "Form Not Completed".
When you click Save, the new Form will automatically create a SubGroup in Act! under the parent Group Forms, to help you better track those completing your form
A unique URL is then created for your form, and you can post it in any digital space you manage (ie. website, blog, community page, forums, etc.) and promote them by email, as well
The user will then select their field mappings and create the questions from a variety of question formats, including single & multi-select dropdowns, free form single field and memo field, as well as star ranking and slider rating questions. You can even select a branding image and background colour that suits the form.
One the foorm or survey is published, each person responds by clicking the Link2forms link, bringing them to the form page you've formatted and designed. They'll be prompted to complete all the required fields, and when complete, they click "Submit" and a confirmation email will be sent to both the contact and the organizer confirming their submission.
Link2forms then checks the email address in your database, and if there is a match, a History is created that is linked to the existing Contact, and if there isn't, the contact is created and then linked to the History.
And this all happens instantly
The History of that Contact is updated with a "Completed Form", and the regarding will include the form name, and the Details section will include a line by line summary of all their answers.
The beauty of this workflow is in the simplicity. Our online reporting tool will allow you to harvest the results and display them in Bar or Pie Chart, as well as a selection of KPI reports illustrating a breakdown of the total responsess. All of them can be filtered by dates, and exported to Excel or CSV, and printed to PDF or paper.
What's more, you can use Act!'s History List to immediately filter by date range and subject to analyse the individual responses to a particular form.
As mentioned ealier, to make follow-ups even easier, Link2forms creates a Group for each form and then adds those that respond to the fomr to that group.
You'll see the group populate on it's own, and you'll have instant visibility on whose participating, and what the results are.
You can even trigger additional workflow off these groups, such as adding them to AMA campaigns for additional nurture marketing.
That's it.
The Link2forms web console allows you to easily edit Forms on the fly, duplicate them for similar future Forms, and even copy the form URL without drilling into the actual Form details.
You can delete an online Form at any time, and the results will remain safe in your Act! database.
Link2forms Animated Walk-through
Screenshots of Link2forms (click on thumbnails below)